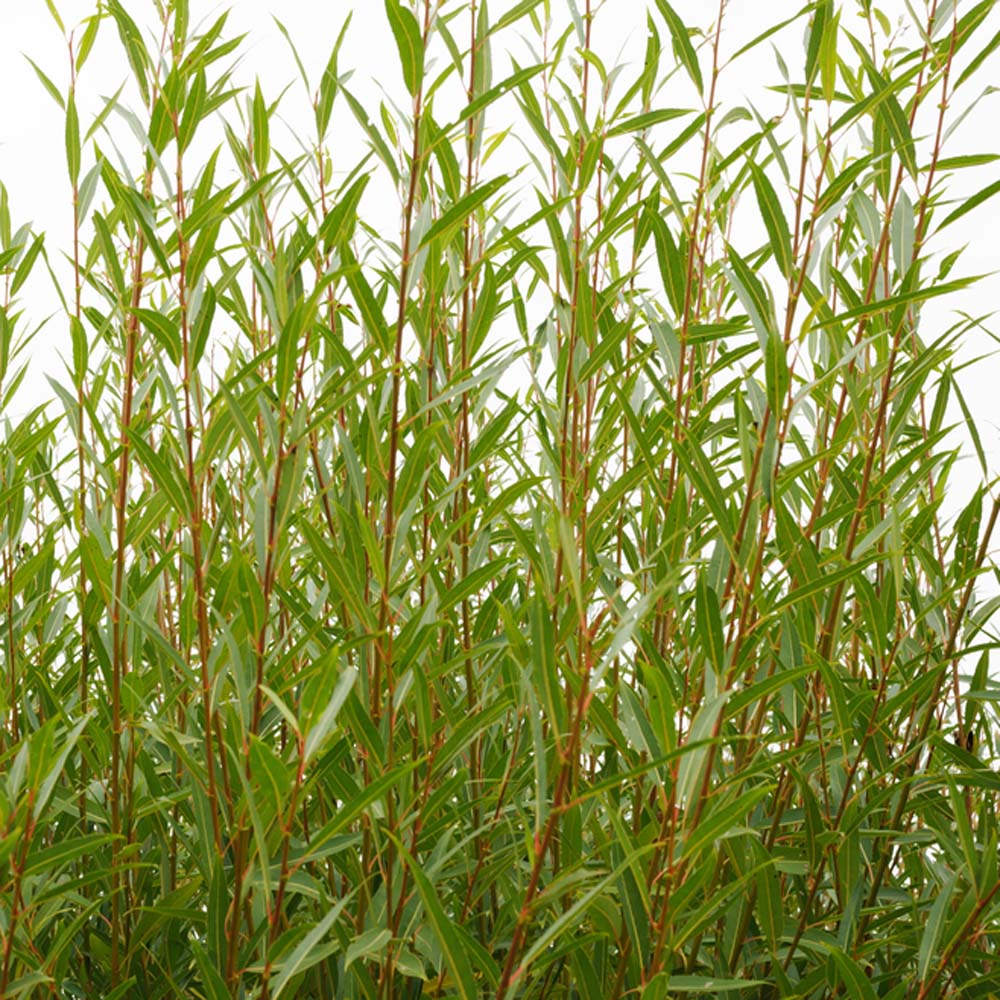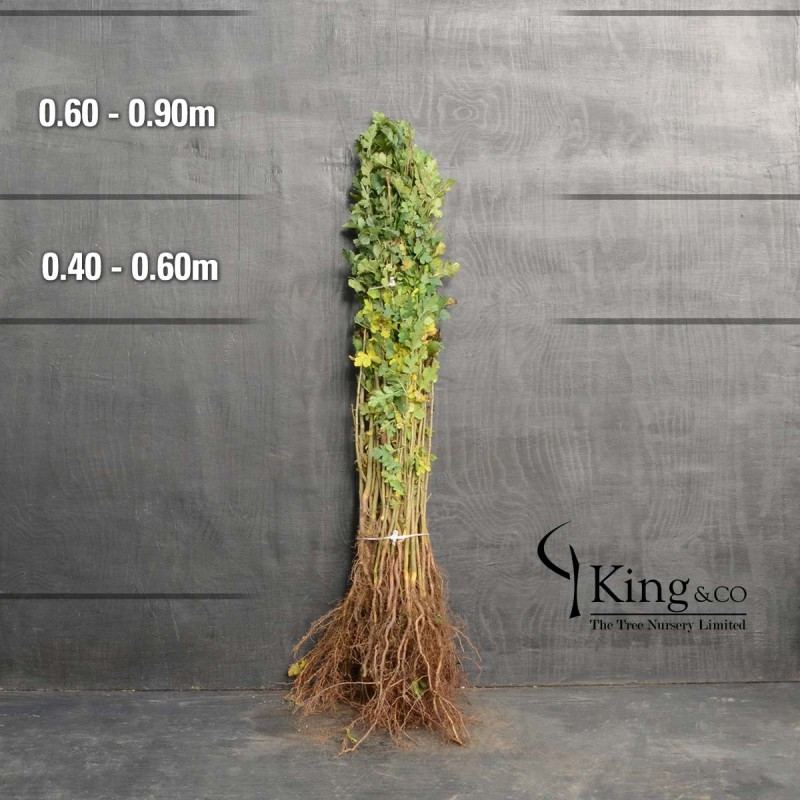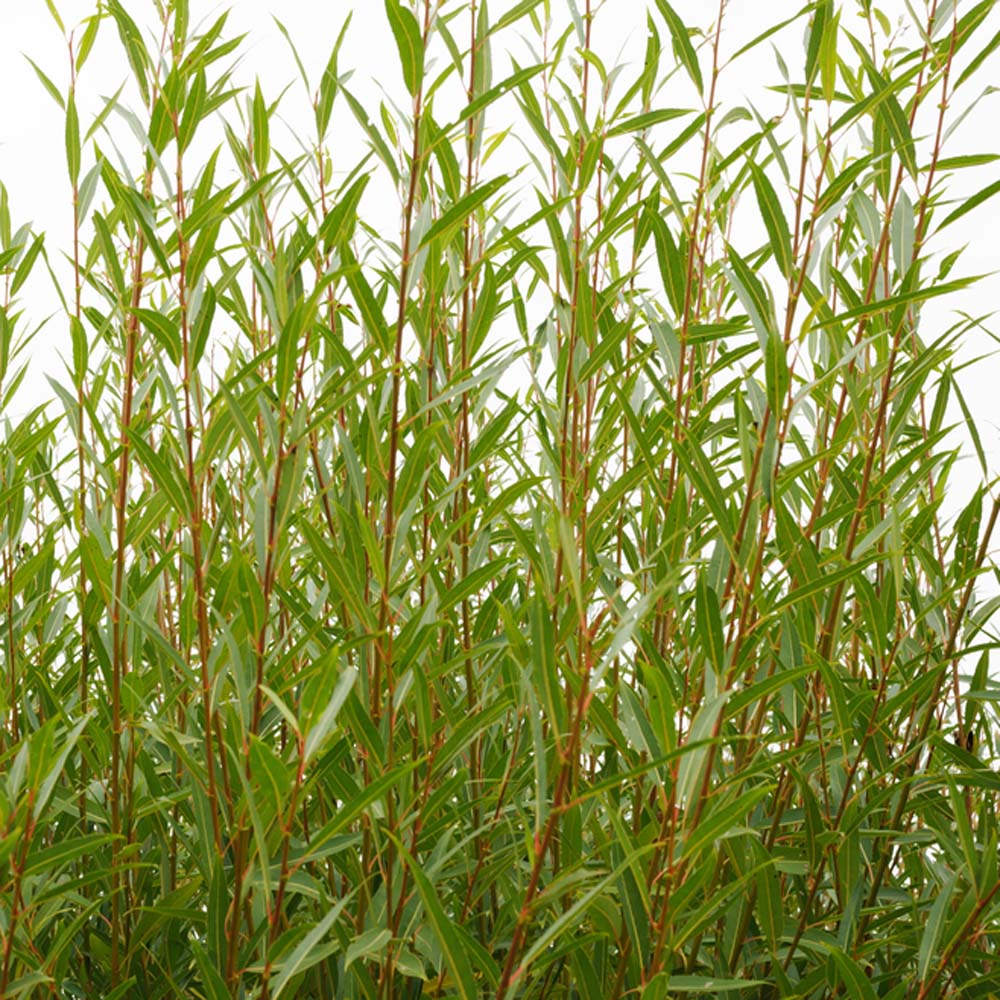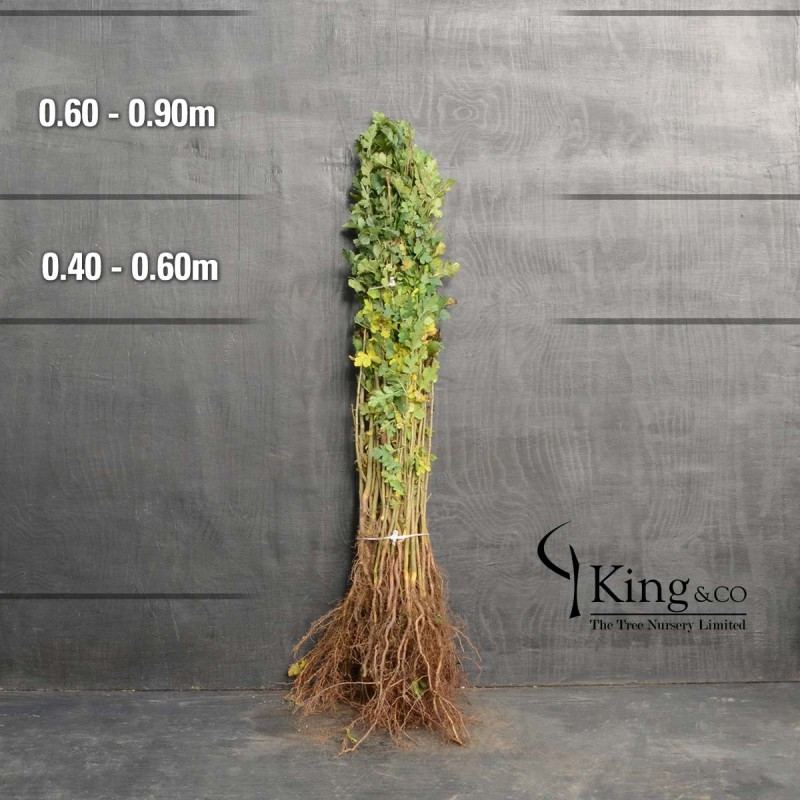 White willow – Salix alba (Bare Root Plants) 60-90cm
Salix alba is a large, fast-growing, deciduous tree with a grey brown, deeply fissured bark, irregular, often-leaning, crown and slender branches that droop at the tip. It has long, narrow leaves that are light green on top with a hairy, silvery underside and green/yellow catkins that emerge in the spring. The White willow will reach a mature height of 20m with a trunk that grows up to 1m in diameter. Often planted as a specimen, this tree is ideal for larger gardens, parks and woodland, although pollarding the Willow will enable planting in smaller spaces whilst providing high quality timber. This native tree has a diverse habit which means that it is suitable for planting on wet or coastal sites, ideal for those with poor drainage.
Bare Root plants are available from early November to late March. We can take Pre-orders before this time and dispatch the plants as soon as they are available.
All prices are inclusive VAT
PRODUCT AVAILABILITY

BUY NOW - IN STOCK
In stock, available for nationwide delivery or collection.

LOCAL DELIVERY
Too heavy/large to ship by normal carrier. Customer services to arrange.

PRE-ORDER
Not in stock currently, usually only a short order time.

OUT OF STOCK
Not available at present.
If the availability below is not listed as 'In Stock' please contact us for more information regarding the item. We are always updating the stock for sale at our tree nursery but some varieties may only be available through the winter season.
White willow – Salix alba (Bare Root Plants) 60-90cm
PLANT INFORMATION
Botanical name/s :

Salix alba

Common name/s :

White willow

Flower / Foliage :

Light green, narrow leaves have a hairy, silvery underside. Green/yellow catkins emerge in the spring.

Plant type :

Deciduous

Flowering period :

Spring

Mature height :

20m

Mature spread :

10m

Growth rate :

Fast

Recommended usage :

Ideal for larger gardens, parks and woodland, pollarding will enable planting in smaller spaces.

Nursery grown :

Yes
AFTER CARE / PLANT MAINTENANCE
The White willow bare root plants must be heeled-in firmly around the base when planted. Bare root plants will benefit from watering in the early stages of establishment.
Check tree tie / stake isn't rubbing and / or too tight or too loose on the trunk.
Check for and remove any dead, decaying, diseased or crossing branches.
Remove any weeds from around the base of the Salix tree (including grass).
Position/Aspect :

North, south, east or west facing.

Soil :

All moist to wetter soils.

Hardiness :

Salix alba is hardy in the UK.

Plant maintenance :

Low maintenance.
How do I order from King & Co?
Order online
Your order may be placed via our Online Shop, which is fast simple and secure.
After your Online Shop order has been placed we will send an order confirmation email to the email address provided. This will provide you with details of your order, including the order number, which you should check and retain for your records. If there is an error in your order requirement, please contact us as soon as possible quoting your order number, so that we can rectify prior to dispatch.
Phone us
We will take your credit or debit card payment over the phone. Simply call us on 01376 340469 and one of our experienced team are always available to discuss your order.
From our Nursery
Collect your trees or shrubs from our Nursery in Rayne.
Payment
We accept all major credit cards including: Maestro, MasterCard, Visa Credit, Visa Electron and Visa Debit.
How can I expect delivery from King & Co?
Overnight to your door
We can delivery to you anywhere in England and Wales via an overnight courier service (two days for Scotland & Ireland).
Via Online Shop
Orders placed via our Online shop if placed by 10am Monday –Thursday can be delivered to you the very next day. If placed on a Friday – Sunday delivery would be on Tuesday.
We deliver by national overnight courier service.
Should you require a specific delivery date, let us know in advance and we will arrange for your delivery to arrive on your required date.
Every tree and plant is packed to ensure your order arrives safely.
For large trees or quantities of trees and plants
Please phone us to discuss, we are usually able to deliver to you via a dedicated vehicle.
For local deliveries
We will deliver to you in our local area and we will be pleased to arrange this with you whilst you are visiting our Nursery or via the phone. We also provide a planting service.
Planting service
We have our own installation teams to carry out planting in Southern & Eastern England. Please call us to discuss, we are always happy to provide you a quotation.
Bamboo Canes 90cm tall
Strong, durable bamboo canes for sale. Buy online or from our tree nursery in Essex, UK. These long lasting, v..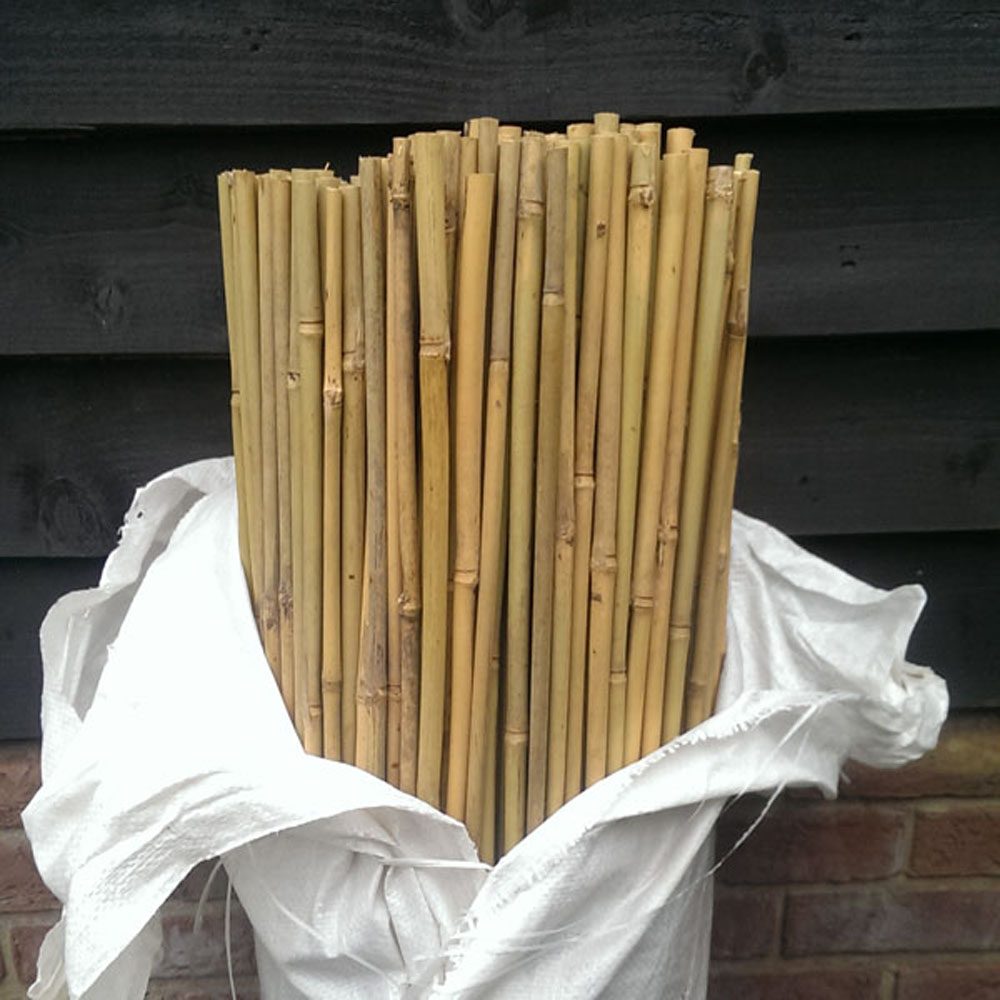 10/12cm Girth
£5.5
INCLUDES VAT
BUY ONLINE
Spiral Rabbit Guard 60cm
These high quality, recycled plastic, spiral deer guards are a quick and cost-effective way to protect young t..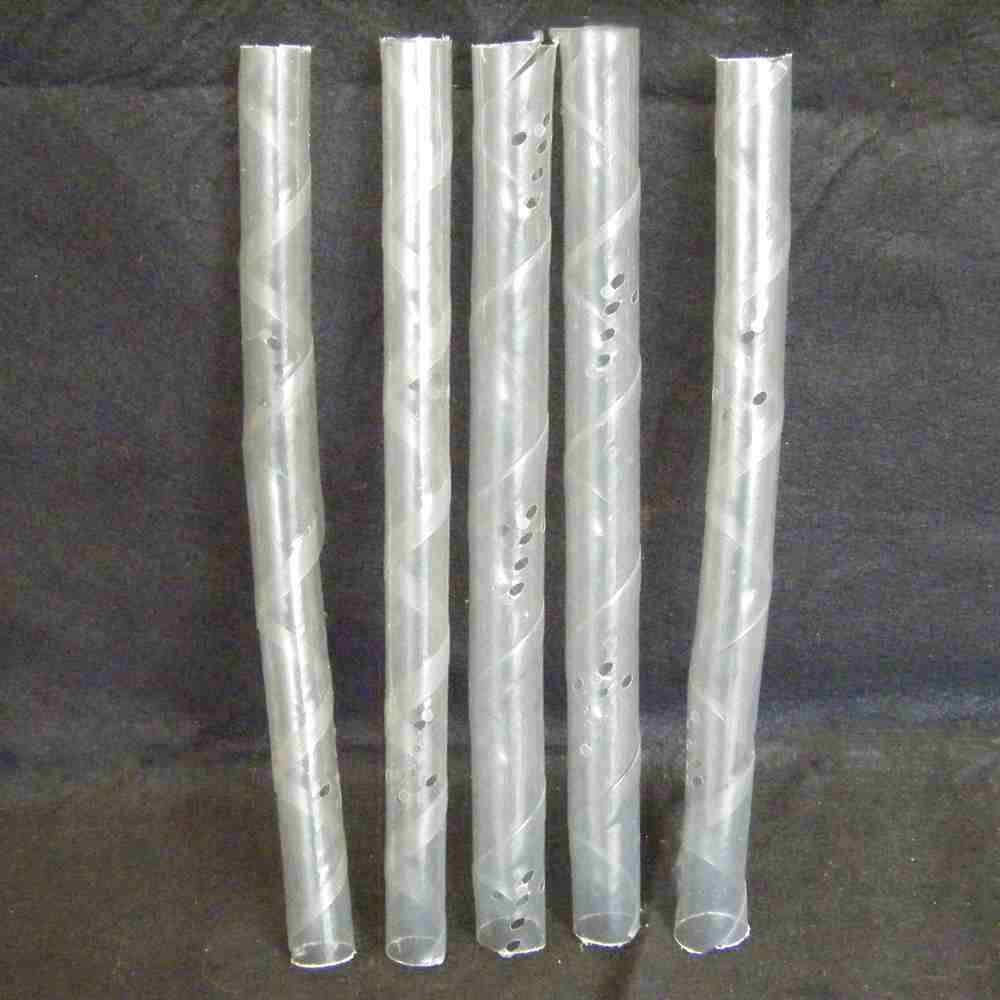 10/12cm Girth
£18.75
INCLUDES VAT
BUY ONLINE
Bio Spiral Rabbit Guards 60cm
New Bio Spiral Tree Guards, major benefits: Manufactured in Certified Biopolymers which will not damage the..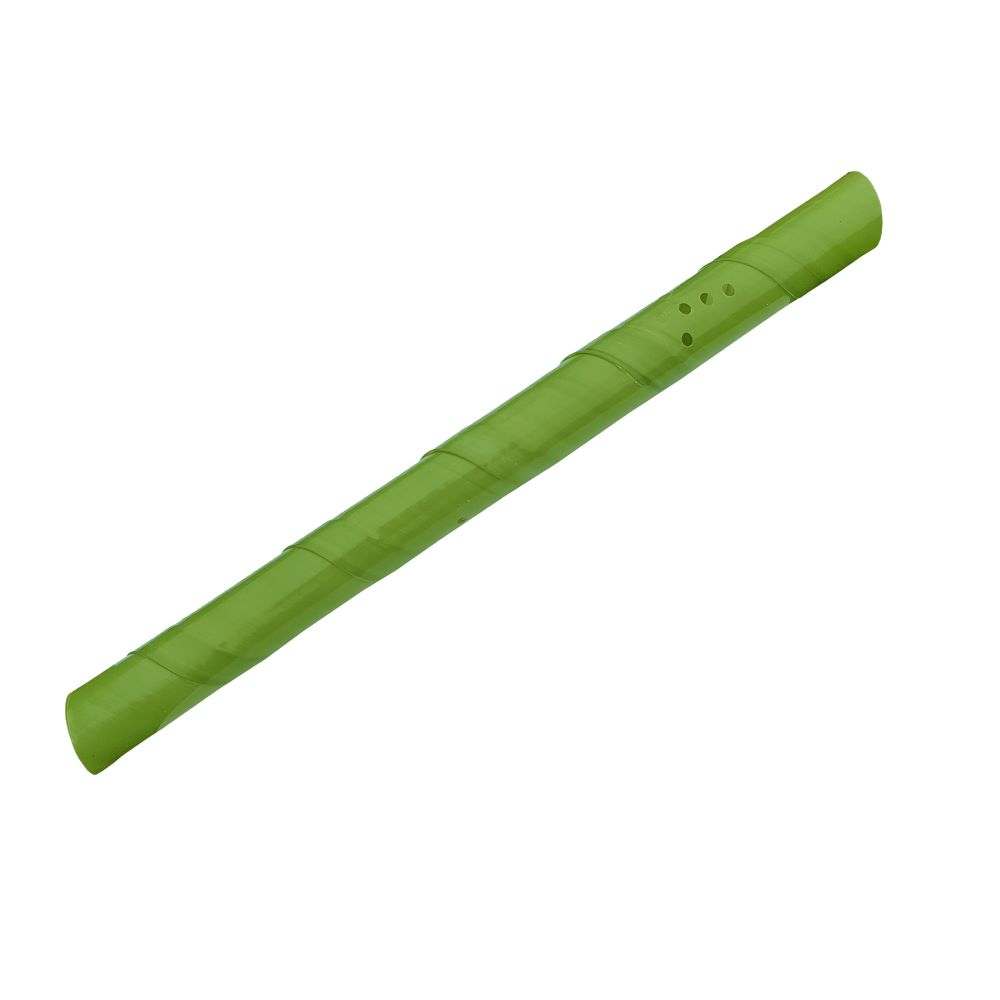 10/12cm Girth
£30.00
INCLUDES VAT
BUY ONLINE