Paul King talking through our award winning Topiary F1 car display at the Chelsea Flower Show. King and Co partnered with Williams F1 to create the scene.
The Topiary Formula One Car
King and Co's Gold Medal winning Topiary F1 Car from 2012 took three years to cultivate, complete with pit backdrop and parts from Williams Racing. The full-scale car and pit-crew is made from Ligustrum delavaynum and celebrated 35 years of the Formula One outfit.
'From a professional point of view it's utopia. 'We thought the judges may not feel it was a Chelsea-type thing but we're so happy we've achieved a level of excellence that's so hard to achieve.'

Designer and Owner of King and Co, Paul King
The pit scene was grown using Chinese privet, which is particularly fast growing and excellent for Topiary. Additionally, if Ligustrum delavaynum is clipped regularly the foliage becomes denser as more and more shoots develop. The plant is also capable of growing in all directions, ideal for using around those tricky F1 tyre side pods areas!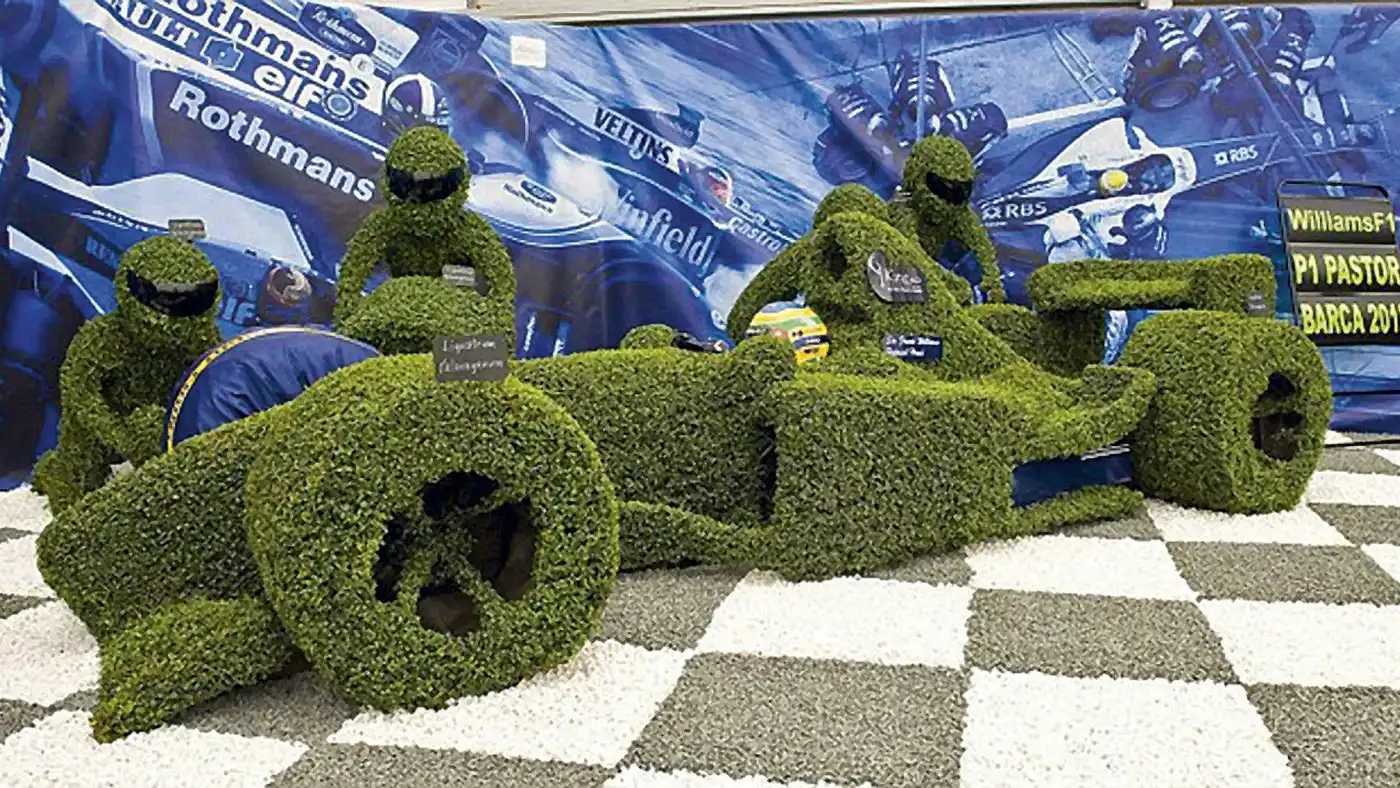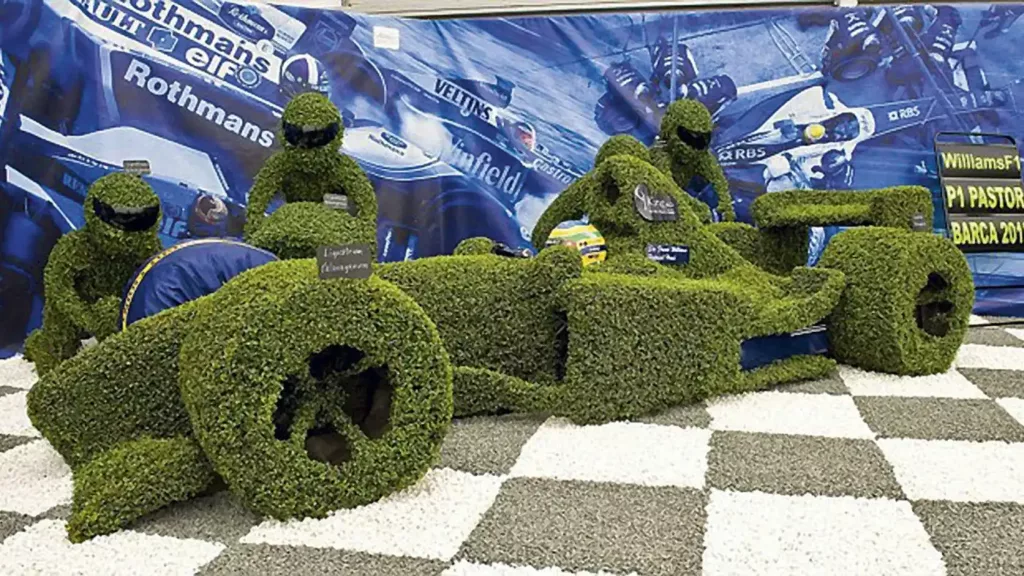 Williams F1
Williams F1 team founder, Sir Frank Williams attended the show on Monday 21st May, whose team won the latest grand prix in Spain.
We were fortunate enough to get a gold medal for it, which Sir Frank was delighted about, because he likes winning things."

Designer and Owner of King and Co, Paul King
As a result of the Chelsea success, the Williams Racing factory in Oxfordshire now has several topiary pit scenes as its own! Topiary Williams F1 car installed at team's HQ.
Topiary at King and Co
Here at the nursery we stock topiary plants ready for immediate collection, or we can deliver them via our overnight delivery service to anywhere in the UK. Our wide choice of topiary plants enables you to create an instant impact in your garden with the use of pre-prepared instant topiary hedging, cones, spirals, balls, pleached trees or stunning arches and parasol trees. We also stock good quality single pot Box alternatives and Yew hedging plants traditionally used in topiary.
Further News Articles:
BBC
Williams F1 car topiary exhibit wins Chelsea gold
Telegraph
Hedges cut like Williams Formula 1 car
Top gear
F1 garden wins Chelsea Flower Show
Daily Mail
British racing green: The hedge shaped like a Formula 1 car
Financial Times
Read our other articles: