Planting & Design Services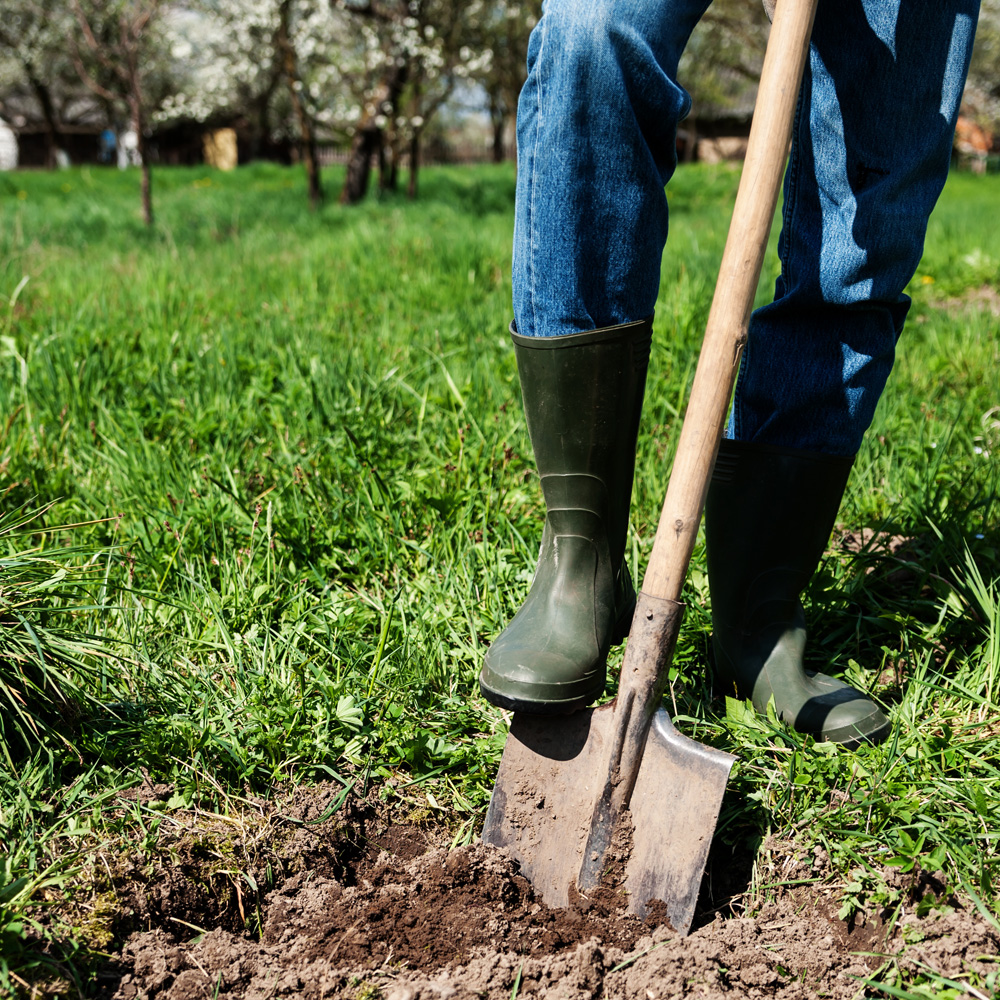 Use our tree planting service
Here at King & Co you are able to visit the Nursery to select and tag the trees and shrubs of your choice and we will do the planting for you.
Simply call us or visit the Nursery where our expert staff will be happy to assist in choosing the most appropriate trees and shrubs for your requirements. We will then give you a quote and date for planting and if all is suitable for you we will do the rest!
Our highly trained team will arrive at your home with all the accessories required to give your trees and shrubs their very best possible start, correct staking and tying can be critical to your plants survival.
Take the work out of planting and landscaping
Our highly trained and experienced team of landscapers can undertake any project. So if you are looking to plant a new hedge, erect fencing, install a patio, lay gravel or bark, woodland establishment or commercial contracts we have a wealth of experience.
We will be happy to provide you with a quote for your project. Please visit our Nursery or call us to discuss your requirements.
Are you looking for design ideas?
Well-chosen and well-designed planting can really add the wow factor to your home. The right plant in the right place can be crucial to your garden's design At King & Co we can create a bespoke design for your garden and are happy to work with you to implement your ideas, always assessing your needs and requirements and working to your budget.
Visit our Nursery or call us to discuss our Garden Design Service.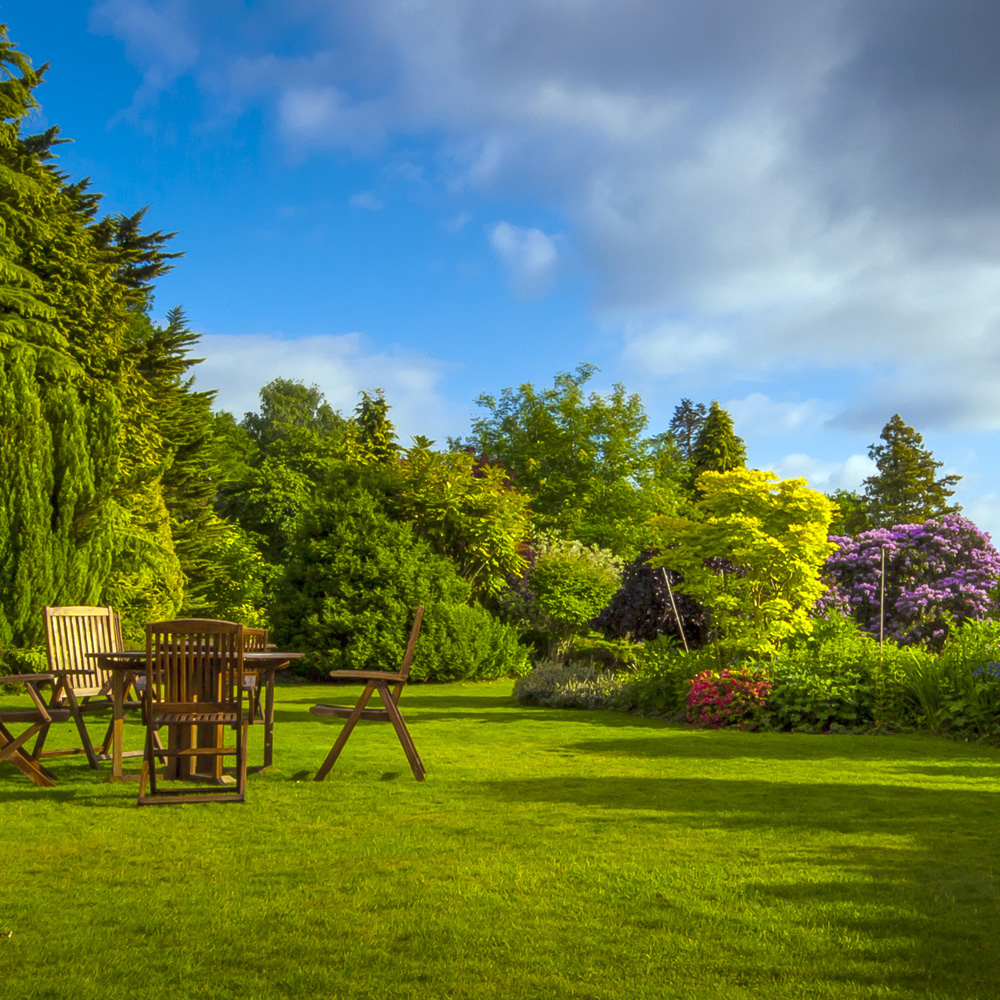 DESIGN IDEAS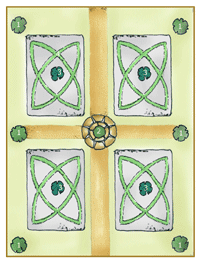 Formal Garden
The intent of the formal garden is, as it suggests, to create formality. Use Box (Buxus sempervirens) to create a myriad of patterns and shapes. Bay (Laurus nobilis) is a favourite plant for creating cones, balls or pom-poms, while Olive (Olea europea) in a central position will contrast with its softer lines.
Paths created with stone or slate will create sharp lines and a superb environment in which to enjoy some quieter moments.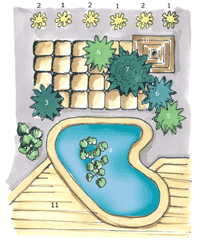 Tropical Garden
Create a tropical garden with plants from around the world. King & Co import plants from twelve different countries in addition to their homegrown stock. A particular favourite is the Tree Fern (Dicksonia Antartica).
Add Cordylines, Fatsia, Bamboos and Phormium and you have created instant impact, structure and form. Build a deck around the water feature and sit back and watch the lillies lapping up the sunshine.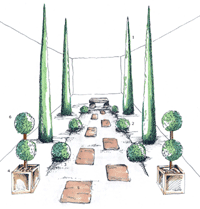 Italian Garden
Add the Italian look instantly with the Italian Cypress (Cupressus semervirens pyramidalis) or the Magnolia grandiflora. Both add height and structure to great effect.
Every self-respecting Italian garden must have clipped box balls in terracotta pots! But why not make it more interesting with spirals, cones and double pom-poms? For sheer style add a focal point to the garden perhaps a well placed statue, a bench or unusual tree such as a huge topiary Umbrella or a hardy palm (trachycarpos fortunei).
Think too of the final touches such as a shady arbour or gazebo. Stepping, pathways and water features are also distinctly Italianate - as is topiary.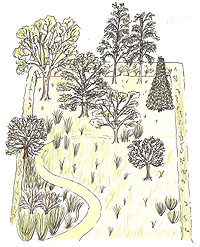 Native Garden
A native or natural garden would consist of trees and shrubs that occur naturally in the UK. These plants are described as of 'British provenance'.
Trees such as oak, ash, field maple, rowan, silver birch and wild cherry would all be suitable. Shrubs such as hazel, dogwood, hawthorn, spindle and dogrose would be used for lower or under 'planting'. Evergreens, particularly holly and yew are useful for both wildlife habitat and year round.
The garden would be bordered by a native hedgerow planted in a double row and with a mixture of plants to provide winter interest, wildlife habitat, food for birds and autumn colour. With plenty of hawthorn included this will deter any intruders.