Gold Medal Chelsea 2012 - Pit Stop Topiary
In 2012 MD Paul King partnered with The iconic Williams Formula One team and created a full size Pit stop in topiary which was awarded a gold medal at RHS Chelsea.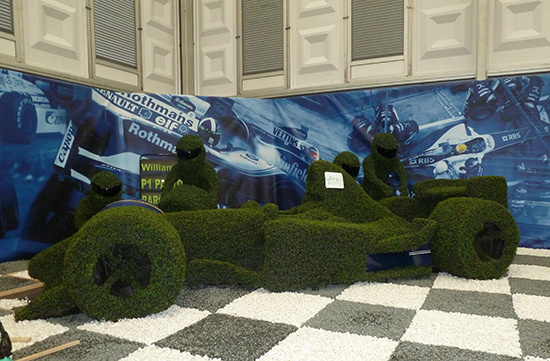 The project was the culmination of almost three years work and close cooperation between both parties. Team principals Sir Frank and Claire Williams both attended the Press day and caused quite a stir amongst the media, the project gaining worldwide attention from both F1 fans and horticulturists.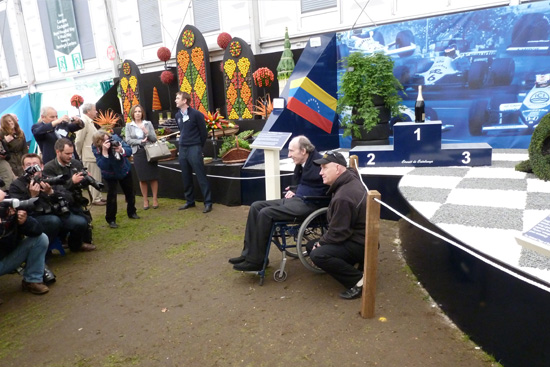 Paul King was delighted to learn that so many younger people had subsequently been drawn towards the delights of plants and the possibilities that can be achieved.
King and Co are involved throughout the year in maintaining the various F1 topiary cars and figures at Williams' Grove headquarters near Oxford.