Chelsea 2011 - Elm Avenue
The Elm Avenue
Preparations for our stand in the Great Pavilion have been ongoing for several months.
The BBC have also been on site to gain information and images for use in their coverage during Chelsea week.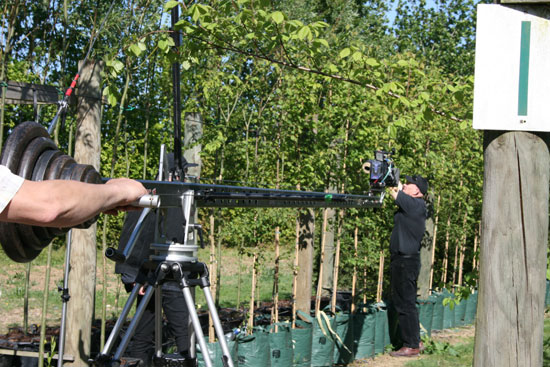 Work on site began at 5am on Monday morning!
The team have started to build our Elm Avenue exhibit, which features disease resistant elm trees, native hedging species and a wildflower meadow. The exhibit focuses on the old and the new, brining together the past and the future of elm trees in England.